Lift Out Secondary Glazing
Fixed to the face or reveal of the existing window. These lift out window units use an aluminium twin track profile, to provide a secure fixing for larger panes of glass.
Lift out secondary glazing is a great way of insulating windows that require occasional access. These windows utilise removable secondary glazing to seal off the window while it is not being used. However, when you do need to access the window, the secondary glazing lifts out.
Our lift out design is especially ideal for listed properties where installing double glazing is not an option. Their frames sit behind the window unobtrusively, adding a layer of insulation without affecting the outer appearance of the property.
The best part is, lift out is available in a comprehensive selection of designs. You can get the windows in Heritage, Traditional, and Slimline models. Since this is removable secondary glazing, installing it is also extremely simple. Get in touch with us and find out how we can help you with your lift out design.
Panel Options for Lift Out Secondary Glazing
The Amazing Benefits of Lift Out Secondary Glazing
The biggest advantage of lift out secondary glazing is a distinct improvement in your property's thermal performance. Removable, lift out windows can help you reduce your heat loss by up to 65%.
Additionally, our lift out windows can also block out up to 80% of the noise from outside. As a result, your property becomes warmer and quieter. These two qualities may be essential for hotels, schools, and other educational institutions. However, they are also quite desirable in residential properties as well.
The best part is, lift out secondary glazing helps keep your property's moisture content under control. This removable window allows controlled ventilation without affecting the temperature of your rooms. In this way, you can keep your property warm without getting damp or condensation which could result in mould and mildew.
In fact, since the removal secondary glazing is so discreet, it is perfect for heritage homes and properties. We also provide a selection of RAL colours, so these window units can blend in with your window and décor perfectly. You can also choose between Heritage, Traditional, and Slimline styles to get the look that works best with your property.
Clear Benefits of Lift Out Secondary Glazing

65% reduced heat loss
Using 4mm toughened Low E glazing, with 80mm glass-to-glass optimum U Value: 1.868 W/m2K.

80% noise reduction
Using 6.4mm acoustic laminate glazing, with 200mm glass-to-glass optimum Noise Reduction: 52dB (Rw).
Lift Out Secondary Glazing with the Granada Assurance
At Granada, we believe in giving you reliable products and trustworthy service. We work with local partners who take your convenience into account. They will deliver and install your removable window at a time that is suitable for you. What's more, since it is so quick to install, you will get your lift out secondary glazing in great time.
Even once they are installed, our comprehensive 5-year guarantee means that you get the reassurance that your investment is protected. You have the peace of mind knowing that your frames and glazing will both perform.
With Granada, you can also select the glazing you want. We offer glazing from 4mm to 8.8mm so you can customise your removable lift out window for thermal as well as acoustic performance. As a result, your property becomes warmer and more peaceful.
This is especially useful for heritage properties where contemporary windows fittings aren't always acceptable. With lift out glazing, you can get modern heat efficiency but without altering the traditional aesthetic of your building.
Additionally, our contemporary lift out design is extremely easy to care for. These lightweight panels are quite convenient to lift out and clean. As a result, you can maintain your property's windows quite easily.
Lift Out Secondary Glazed Windows
Strong and Resilient Lift Out Secondary Glazing
Another great thing about our lift out windows is that it uses an aluminium twin track profile, the strength of aluminium means that the frames can be slimmer and yet be secure. As a result, the frames can hold larger panes of glass without losing structural integrity.
Additionally, the integral finger lift bar at the bottom of the panel allows it to be lifted up into the top of the secondary window outer frame. It can then be swung inwards to facilitate removal. Since it is so easy to remove and put back, you get better control of your windows.
This makes them far superior to magnetic glazing. Since magnets can't support the weight of glass, these are often made from acrylic. The material is much less efficient than glass when it comes to retaining heat. As a result, you can never get the same thermal performance with magnetic glazing as you would with our lift out secondary.
Features of Secondary Glazing Sash Windows
5 Year Warranty
All windows come with a five-year warranty on frames and glazing.
Local Delivery
Our local partners can deliver and install at your convenience.
Choose From 200 Colours
Aluminium frames can be finished in the full range of RAL colours.
Bespoke Range of Glass
Glazing can be specified from 4 - 8.8mm, to meet thermal and acoustic demands.
Simple to Maintain
Cleaning and maintenance is made simple with easy to lift out panels.
Discreet Installation
Windows can be face-fixed or reveal-fixed, to suit your preference.
Lift Out Secondary Glazing Prices
Get your no-obligation lift out design price by getting in touch with us today.
We have an expert team that will gladly discuss your needs to give you excellent advice on what will work best with your property. They will also provide you with a removable secondary glazing quote that is tailored to your specifications.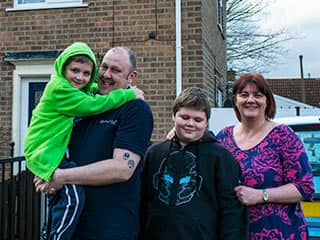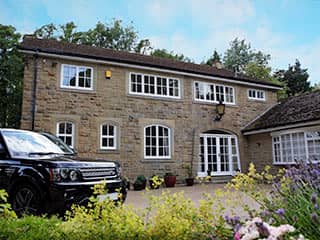 Request a Free Secondary Double Glazing Quote – 2 Simple Steps