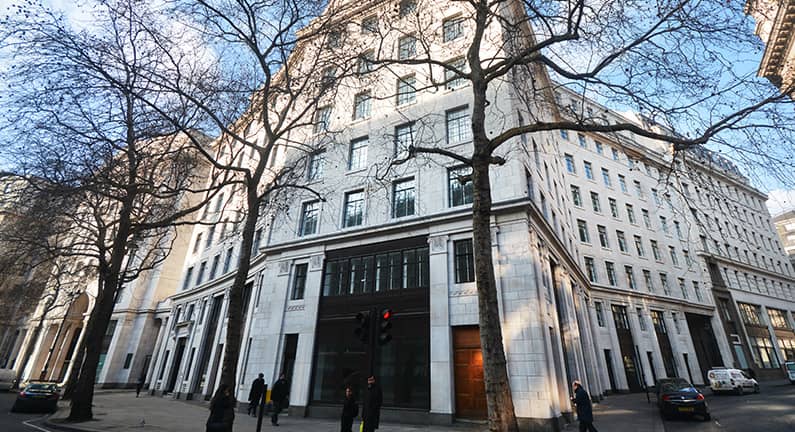 Former home to the BBC, and now luxury office space, Bush House was renovated as part of a two-year, £60 million project back in 2012. JLL, ISG and John Robertson Architects were appointed to upgrade and restore the historic building in just 77 weeks. Nevertheless, a BREEAM environmental assessment target of 'Excellent' was set, making secondary glazing a vital aid to achieving a grade 'A' rated environment.
Part of the unique appeal of secondary glazing, is the ability to bring modern thermal and acoustic insulation to buildings, whilst remaining respectful to the original design aesthetics. Even so, in this instance Granada worked with ISG and JRA to develop a completely new product — the odd leg horizontal sliding sash, with 6.4mm low 'e' laminate glass. The unique 'odd leg' build out detail, provided ISG with a more appropriate and secure flush aluminium alloy sub-frame detailing.
There are few more prestigious buildings than Bush House, and there was clearly a need to retain the original design. The mix of new technology, together with respect for tradition, has helped to improve functionality, whilst remaining true to its original spirit.
Architect: John Robertson Architects
Contractor: ISG Plc.
Products: Odd-Leg Horizontal Slider
Request a Free Secondary Double Glazing Quote – 2 Simple Steps