The economic case for secondary glazing has been proven time and again – providing a major insulation boost; stopping heat loss and cutting energy bills.
Together with our installation partners, we are focused on providing top-quality window solutions for our residential and commercial customers.
We create the highest quality window frames in uPVC and aluminium depending on your requirements. We also source energy-efficient glass to help keep the maximum amount of heat inside your home. We're committed to keeping our carbon footprint as low as possible and are proud of our record in helping thousands of homes become more energy efficient.
Older single-glazed windows easily lose heat from inside a building. This means owners pay more for their heating as they try to warm the home. Secondary glazing helps reduce the amount of heat lost in each and every room.
With tight internal seals that stop draughts and rattles, plus the very best for noise and soundproofing, the products themselves are excellent for problem solving and long-term energy efficiency.
All sections are extruded to exclusive Granada designs and manufactured from aluminium alloy 6063T6 produced in accordance with the BS EN 755 standard to be rigid, durable and free from warping.
Granada secondary windows also use polypropylene brush seals manufactured in accordance with BS 7386 whilst our hinged units also use compression seals manufactured in accordance with BS 7412 & BS 5750. The result is a simple, yet highly efficient product that provides excellent value for money.
An additional cost-saving that is sometimes overlooked is the savings in installation and convenience from not having to replace every primary window frame.
Installing secondary glazing is a simpler process, as access, fixings, materials, options and weather considerations are all much easier to manage and plan.
There's virtually no red tape, meaning no delays and, of course, we are on hand to support customers with technical issues or unusual requirements.
Guests at the Eden Locke Hotel, a design-led aparthotel in the heart of Edinburgh, can enjoy a quiet and comfortable stay thanks to secondary glazing designed and installed by specialists Granada Glazing.
Sensitive restoration of this fine 1790s building in Scotland's capital city has created Mode Aparthotel Edinburgh offering 82 contemporary, stylish studios, one and two-bedroomed apartments.
Granada Glazing's aluminium secondary glazing was specified to attenuate external noise and create a quieter, more comfortable experience for patrons in the 334 individual custom finished guest rooms and 39 new luxury suites.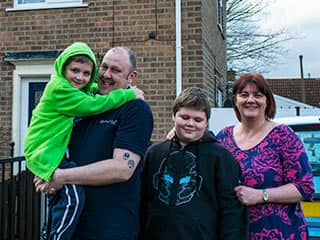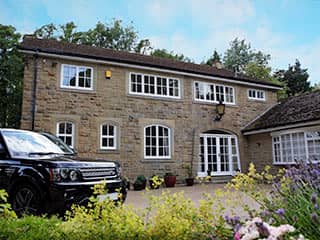 Request a Free Secondary Glazing Quote – 2 Simple Steps