Historic England recommend the installation of secondary glazing as no loss of historic fabric and in most cases, the installation is easily reversible.
Granada's secondary glazing is handcrafted, slimline and discreet.
Granada Secondary Glazing has supported renovations to some of the UK's most iconic, historic buildings, for commercial and residential property owners. Much of the Granada range has been specifically designed for listed building windows, conservation areas and heritage properties.
Many homeowners enjoy the visual appearance and the character offered by traditional windows but are, often unhappy with the acoustic and thermal performance. A property which is Grade I, Grade II Listed or within a conservation area are not permitted to change and upgrade their glazing package. Secondary glazing which can be installed within a listed property and conservation areas resulting in a glazing package suitable for the 21st Century.
Benefits of Secondary Glazing:
Reduce Noise levels by up to 80%
Easy to Install, DIY or Installed by tradesman
Reduce heat loss through existing window by up to 65%
10% more heat efficient than double glazing
Can be installed within conservation areas
Available in over 200 RAL colours
Arched frames
Delivery 10 days of order
5 year warranty (FENSA warranty of installers)
Frequently Asked Questions
Do I need planning consent to have secondary glazing installed?
Alongside conservation areas secondary glazing can be installed into Grade I and Grade II listed buildings. It is advised by Historic England as the installation requires no loss of historic fabric and in most cases, the installation is easily reversible.
As double glazing changes the fabric of the building it cannot be installed into Grade I and Grade II listed buildings without the consent of a conservation officer. It is illegal for a homeowner to install double glazing without the permission of the local conservation officer and local authorities.
I have windows in varying sizes and shapes, is secondary appropriate?
Granada's secondary glazed units are manufactured to order in bespoke sizes and colours. We can bend/arch frames in-house to suit any window size, shape or style. As our products are made to order we can manufacture units that match both transoms and mullions to reduce sightlines and make the secondary glazing even more discreet. For larger windows typically commercial applications we can stack or couple single units to achieve the required coverage.
Will I lose the functionality of my windows?
Granada's secondary glazing is available in many styles complimenting all window types. We have a range of windows that slide horizontally and vertically for easy access and cleaning. Our hinged unit operates on a hinge mechanism that can be placed on the side of the window for conventional opening or on the top or bottom dependent upon your requirements. Other window styles include fixed windows or lift outs which can easily be lift out of the frame.
To what extent will secondary glazing reduce the sound pollution in my home?
Correctly specified and installed, secondary glazing will acoustically outperform all other types of glazing. It is not uncommon to see secondary glazing where double or triple glazing is installed. To achieve up to an 80% acoustic performance Granada advise the specification of acoustic glass and an air cavity no less than 150mm – 200mm glass to glass.
Reports indicate that a passing diesel bus often creates 85dB of noise. Correctly installed, Granada's secondary glazing can reduce noise levels by 54dB, a reduction of 54dB will reduce the noise level to 31dB which is the equivalent to a whisper.
What does the installation process consist of for secondary glazing?
Secondary glazing is installed to the interior side of the room creating little to no mess. Often installations can be completed within 30 minutes.
What depth of air gap is best for my windows?
Our recommended air cavity depends upon the problem you are experiencing. If the issue is acoustic, we recommend a minimum air cavity of 150mm glass to glass. To achieve the best possible acoustic performance, we advise the installation of acoustic glass with an air cavity of 200mm glass to glass.
For thermal applications, we recommend the use of low-e glass with a maximum cavity of 80mm glass to glass. Low-e glass takes advantage of a specifically designed coating which reflects heat back into the room.
Reduce noise levels by up to 80%
Secondary glazing's secret is a sound blocking air cavity that is created which drastically reduces noise, teamed with acoustic glass Granada can make a diesel bus sound like an electric car. To achieve the best acoustic performance we advise, an air cavity of up to 200mm glass to glass and the specification of an acoustic glass.
Increase thermal performance by up to 65%
Draughty windows can make a room feel uncomfortable. Secondary glazing acts as a second barrier to the elements often increasing thermal performance. Not only will you have a naturally warmer home but you will even develop a more economical home, by spending less on your heating bills and keeping warmth locked in. We advise the installation of low-e glass which is designed to reflect heat back into your home and an air cavity no more than 80mm glass to glass.

Available in 200 RAL colours and suitable for most windows our homeowner products include horizontal and vertical sliders, and other bespoke secondary glazing windows. Granada supply the whole of the UK with a 10 working day lead time on all standard products.

Value
Granada secondary glazing will complement your home, providing maximum benefits and years of trouble-free service, specified and designed for thermal and sound insulation.

Retain Character
As the Granada range is slim line and discreet it has been specifically designed for listed building windows, conservation areas and heritage properties.

Increased Security
Secondary windows offer an affordable, discreet, highly effective solution to enhancing building security. No external access is required, ideal for multi-storey buildings.
For more information please speak with us.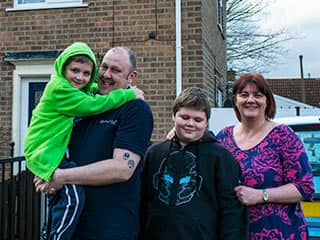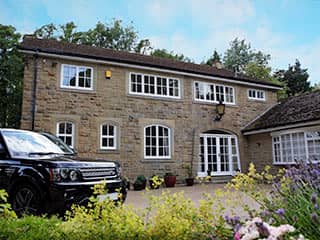 Request a Free Secondary Double Glazing Quote – 2 Simple Steps