Secondary Glazing can be installed within all properties including Listed Buildings
Secondary Glazing will reduce noise levels by up to 80%
Secondary Glazing can reduce heat loss by as much as 65%
What is Secondary Glazing?
Secondary glazing involves fitting a discreet internal window in addition to your existing, single, double and triple glazed window. It's a cost effective and efficient way to insulate and soundproof your windows, and preferred for the use within Listed Buildings and conservation areas.
Sound Insulation
When soundproofing is paramount, we recommend using a different glass thickness in your secondary glazing than that of your existing windows, this decrease sound reverberation. An air cavity of 150mm to 200mm and special acoustic glass provides maximum noise reduction often reducing noise levels by up to 80% (54dB).
Thermal Insulation
For maximum thermal performance we specify "low E" glass, which has a special heat reflecting coating to help keep heat within the room. A recommended air cavity of up to 80mm is advised. We've helped thousands of homeowners and commercial clients over the past 20 years. We'd like to think that we can help you too.
About Granada's Secondary Glazing
All aluminium frames are painted white as standard, though you can select from over 200 RAL colour options – to mirror the look and feel of your home. Windows are made to measure, with options to accommodate nearly all window styles. Horizontal sliders are the most popular choice, though we can supply and install vertical sliders, hinged units, fixed and lift-out windows. Our secondary glazing can even be curved in house to form arched units.
Face or Reveal Fix
Made from durable aluminium, frames are slim, unobtrusive, and require little maintenance. They're also easy to install by fixing to your existing window ("face-fixed") or into the window reveal ("reveal-fixed"). With a reveal-fix, having a 100mm-200mm air gap between secondary glazing and your existing windows will provide optimum performance – preventing heat and sound from passing through.
Secondary Glazing – Choose Your Sector:
Benefits of Secondary Glazing
Recommended by English Heritage, the Listed Property Owners Club and the Energy Saving Trust, the benefits of secondary glazing include:
Up to 80% noise reduction
Minimise drafts, reduce heat loss by up to 65%
An additional security barrier
Condensation control
Reduced carbon footprint

Available in 200 RAL colours and suitable for most windows our homeowner products include horizontal and vertical sliders, and other bespoke secondary glazing windows.
Reduce Noise to a Whisper
Do you live on a noisy road? Reports indicate that a passing diesel bus often creates 85dB of noise. Correctly installed secondary glazing can reduce noise levels by 54dB, a reduction of 54dB will reduce the noise to 31dB which is the equivalent to a whisper. To achieve the best acoustic performance, we advise secondary glazing to be installed with a 150mm to 200mm cavity between your primary glazing and secondary glazed unit.
Reduce Heat Loss
A weak point for most houses leaking warm air is our windows, a typical house loses 10% of its heat through the windows." As displayed in the thermal image the orange areas highlight heat escaping the primary windows. Secondary glazing is installed within the white dashed box, as the windows are purple we can clearly see less heat is escaping through the treated windows.

Sound Insulation
Secondary glazing offers the most effective sound insulation – significantly outperforming double glazing. From noisy roads to noisy kids, our windows can reduce noise levels by up to 80%.
Thermal Insulation
Substantially improves the thermal insulation of existing single-glazed windows – reduces heat loss through the window by around 65% – around 10% more than double glazing.
Increased Security
Secondary windows offer an affordable, discreet, highly effective solution to enhancing building security. No external access is required, ideal for multi-storey buildings.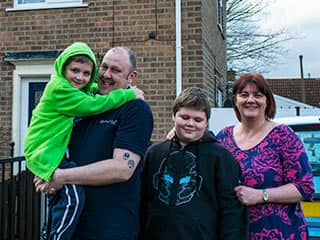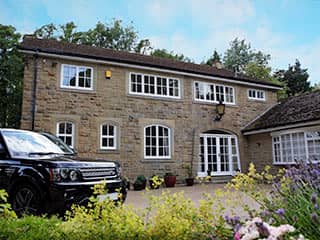 Request a Free Secondary Double Glazing Quote – 2 Simple Steps