Listed Building Owners
Get Efficient Heating and Less Noise without Affecting Your Building's Look
Speak with Granada
Does your listed property need lots of energy to stay warm? Is outside noise disturbing? Our secondary glazing for listed buildings can come to your rescue.
Secondary glazing is an effective and efficient way to enhance your listed buildings thermal performance and reduce noise. This cost-effective and discreet fitting will give you all the functionality without affecting the appearance of your property.
Owners of Heritage buildings, listed buildings, and properties in conservation areas need to be mindful of the external appearance of their properties. They have to follow regulations in order to maintain the authentic appearance of their buildings.
However, that fact should not affect the comfort of those living in these Heritage or listed buildings.
The warmth of the home is imperative for the comfort of its residents. In order to keep rooms warm, you need to be able to trap the heat in.
Single glazing can allow heat to dissipate rapidly, and even double glazing is not as effective as secondary glazing at improving the heat efficiency.
The best part is, our secondary glazing fits in so discreetly that you can continue with your heritage windows and still improve the performance of your home. What's more, you even get acoustic insulation at the same time.
Our high-durability aluminium secondary glazing comes in over 200 RAL colours. The fittings are extremely long-lasting, with a 5 year warranty on the fittings and a 2 year warranty on the movable parts. Protect your property with our secondary glazing for listed buildings.
If you are the owner of a listed property in need of some improvement in performance and renovation, give us a call or read more about secondary glazing for listed buildings.
Benefits of Secondary Glazing:
Reduce Noise levels by up to 80%
Easy to Install, DIY or Installed by tradesman
Reduce heat loss through existing window by up to 65%
10% more heat efficient than double glazing
Can be installed within conservation areas
Available in over 200 RAL colours
Arched frames
Delivery 10 days of order
5 year warranty (FENSA warranty of installers)
Frequently Asked Questions
To what extent will secondary glazing reduce the sound pollution in my home?
Correctly specified and installed, secondary glazing will acoustically outperform all other types of glazing. It is not uncommon to see secondary glazing where double or triple glazing is installed. To achieve up to an 80% acoustic performance Granada advise the specification of acoustic glass and an air cavity no less than 150mm – 200mm glass to glass.
Reports indicate that a passing diesel bus often creates 85dB of noise. Correctly installed, Granada's secondary glazing can reduce noise levels by 54dB, a reduction of 54dB will reduce the noise level to 31dB which is the equivalent to a whisper.
What does the installation process consist of for secondary glazing?
Secondary glazing is installed to the interior side of the room creating little to no mess. Often installations can be completed within 30 minutes to 1 hour. To view the installation of secondary glazing please visit our video library web page: VIDEO LIBRARY
We work closely with over 500 national homeowner/trade customers who will make an appointment to measure and install at your convenience. For the DIY market, Granada can supply secondary glazing as supply only where installations videos and what measurements you need to take can be viewed here.
Will I lose the functionality of my windows?
Granada's secondary glazing for listed buildings is available in many styles complimenting all window types. We have a range of windows that slide horizontally and vertically for easy access and cleaning.
Our hinged unit operates on a hinge mechanism that can be placed on the side of the window for conventional opening or on the top or bottom dependent upon your requirements. Other window styles include fixed windows or lift outs which can easily be lifted out of the frame.
Our Secondary Glazing Products for Listed Buildings

We offer owners of listed buildings a variety of secondary glazing styles, including horizontal and vertical sliders, as well as other bespoke offerings. These are available in over 200 RAL colours, to suit every property and style.
The Benefits of Secondary Glazing for Listed Buildings

Character Retention
Since a property that is in a conservation area, or listed Grade I or II, cannot change their glazing without permission, secondary glazing offers a discreet alternative for enhanced performance.

Bespoke Styles
Heritage buildings can have elaborately shaped windows that might need tailored fittings. Our aluminium secondary glazing for listed buildings can be shaped and fitted to any shape or size, allowing us to cater to a variety of needs and requirements.

Thermal Performance
Our secondary glazing for listed buildings can improve your windows' thermal performance by up to 65%, which is 10% better than double glazing. Your home becomes better at retaining heat in winter, and air conditioned cooling in summer.

Acoustic Performance
Sounds from outside can be quite disturbing, especially at night when you're trying to sleep or relax. Our secondary glazing for listed buildings can reduce noise by up to 80%, giving you the peace and quiet you need.

Heightened Security
Our secondary glazing for listed buildings fits inside the window, discreetly adding a layer of protection to your home, in addition to the security your windows are giving you. These fittings require no access from outside, making them ideal for higher floors.

Great Value
For an affordable price, your secondary glazing gives you unbeatable performance. You also get an improvement in the functioning of your listed building. This gives these installations an amazing value for money.
For a listed building owner, it is important to maintain the visual appearance of the property. However, it is equally important to have a home that performs efficiently.
Granada Glazing is the largest producers and suppliers of aluminium secondary glazing in the UK. We understand the delicate balance between performance and appearance with secondary glazing for listed buildings.
This is the reason why we offer you the discreet and effective secondary glazing for your homes. These fittings help make your home warmer and quieter. However, they also stay out of sight to keep your property looking its traditional best.
We offer our secondary glazing for listed buildings in over 200 RAL colours, allowing you to pick the one that suits your property best.
We also offer unbeatable performance at an amazing price.
Our durable aluminium fittings require very little maintenance. In spite of this, they last you years, with no loss in performance. In fact, we offer a 5 year warranty on our frames and glass, in addition to a 2 year warranty on all moving parts.
Additionally, we give you superb aftersales services, so you can enjoy your secondary glazing for years. What's more, you get to keep the authentic appearance of your listed building.
In case you are not completely convinced, why not see what our past customers have to say about us? Our testimonials are filled with comments from happy and satisfied clients.
To see the styles and options we offer, you can browse through our downloadable online brochure.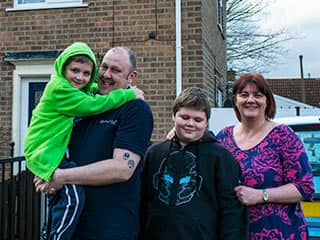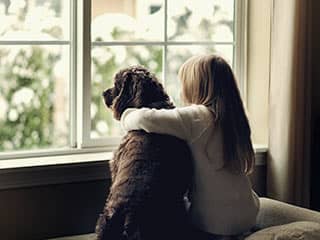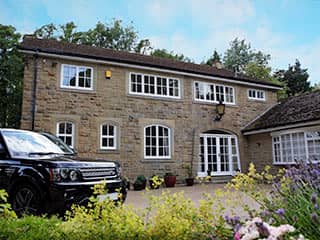 Request a Free Secondary Double Glazing Quote – 2 Simple Steps