Are your guests complaining about the sound of traffic keeping them up at night? Are you spending too much on keeping your rooms warm? Let our secondary glazing for hotels help you.
Granada Glazing's secondary glazing for hotels is the best way to discreetly cut out noise and heat efficiency of your hotel room. This durable and functional fitting adds to your rooms' performance while maintaining the good looks and keeping costs down.
For any hotel owner, the two main concerns are keeping the rooms insulated against the heat and the cold, and making sure that guests aren't disturbed by outside noise. As our roads get busier and noisier, traffic sounds are going to become unavoidable.
However, you can't allow them to disturb your guests, or it will adversely affect your business.
Similarly, heat efficiency is instrumental in keeping your heating as well as air conditioning costs manageable. This is where secondary glazing proves useful.
If your windows leach out the heat in winter and the air conditioning in summer, then your guests will spend more electricity in maintaining a comfortable temperature.
The answer to your problems is secondary glazing, which can bring down the acoustic disturbance by 80% and improve thermal efficiency by up to 65%.
What's more, the sturdy aluminium secondary glazing for hotels is available in over 200 RAL colours. You can decorate your rooms in whatever manner you want.
If your property is in a conservation area or listed Grade I or II, discuss your options with us, or find out more about it here.
Benefits of Secondary Glazing:
Reduce Noise levels by up to 80%
Easy to Install, DIY or Installed by tradesman
Reduce heat loss through existing window by up to 65%
10% more heat efficient than double glazing
Can be installed within conservation areas
Available in over 200 RAL colours
Arched frames
Delivery 10 days of order
5 year warranty (FENSA warranty of installers)
Frequently Asked Questions
To what extent will secondary glazing reduce the sound pollution in my home?
Correctly specified and installed, secondary glazing will acoustically outperform all other types of glazing. It is not uncommon to see secondary glazing where double or triple glazing is installed. To achieve up to an 80% acoustic performance Granada advise the specification of acoustic glass and an air cavity no less than 150mm – 200mm glass to glass.
Reports indicate that a passing diesel bus often creates 85dB of noise. Correctly installed, Granada's secondary glazing can reduce noise levels by 54dB, a reduction of 54dB will reduce the noise level to 31dB which is the equivalent to a whisper.
What does the installation process consist of for secondary glazing?
Secondary glazing is installed to the interior side of the room creating little to no mess. Often installations can be completed within 30 minutes to 1 hour. To view the installation of secondary glazing please visit our video library web page: VIDEO LIBRARY
We work closely with over 500 national homeowner/trade customers who will make an appointment to measure and install at your convenience. For the DIY market, Granada can supply secondary glazing as supply only where installations videos and what measurements you need to take can be viewed here.
Will I lose the functionality of my windows?
Granada's secondary glazing is available in many styles complimenting all window types. We have a range of windows that slide horizontally and vertically for easy access and cleaning.
Our hinged unit operates on a hinge mechanism that can be placed on the side of the window for conventional opening or on the top or bottom dependent upon your requirements. Other window styles include fixed windows or lift outs which can easily be lifted out of the frame.
Our Secondary Glazing for Hotel Products

Granada Glazing offers 200 RAL colours and window styles including horizontal and vertical sliders, as well as other bespoke products for secondary double glazing. In one fell sweep, you can take care of noise from outside, heat loss in rooms, and security issues.
The Benefits of Secondary Glazing for Hotels

Noise Reduction
Secondary glazing can bring down noise from outside by up to 80%, which is markedly better than just double glazing. You won't have unhappy guests complaining in the morning about a restless and disturbed night any more.

Heat Retention
Our secondary glazing has been proven to reduce heat loss by up to 65%, which is 10% more than double glazing. The difference is even higher with single glazing. Just this small addition will make your rooms more heat efficient.

Improved Security
The discreet and slimline fitting of our secondary glazing adds another layer of security to your windows. These fittings are not ostentatious, and require no external access, making them ideal for high buildings.

Affordable Functionality
The amazing range of benefits that our secondary glazing gives your hotel rooms cannot be measured. You get great insulation, both thermal and acoustic, as well as unsurpassed performance for many years, at an affordable price.

Discreet Design
Our secondary glazing is discreet enough to be suitable for every architectural style. It is ideal for properties that are listed, or heritage, or even in conservation areas. You can boost the performance of your hotel without compromising its classic looks.

Fight Condensation
Excessive humidity can lead to condensation on your windows, causing damage as well as looking unsightly. Our balanced trickle vents are the perfect solution to such a problem, being low cost and practically invisible.
Windows act like the eyes and ears for a building. They let in light and let you see the outside world, while they keep it out.
We at Granada Glazing understand how important windows are to your property. We are known in the UK for being the largest suppliers and manufacturers of aluminium secondary glazing.
In order to ensure that we cater to every taste, we offer a selection of 200 RAL colours for our products. What's more, we even offer multiple window styles and glass finishes, including speciality glass.
As a result, you get full discretion as to the look you want for your hotel rooms. The best part is, these fittings are so discreet and require such little maintenance that even you might forget they are there.
These secondary glazing units are built with the innate strength of aluminium. This durable material give these units a robustness that allows them to keep functioning at peak levels for years.
We are so confident about their performance that we offer a 5 year warranty on all our glazing and frames. Additionally, we offer a 2 year warranty on all moving parts we install on the secondary glazing units.
You will get amazing noise reduction, even with loud and heavy traffic outside. Your guests will be happier, and it will reflect in your performance.
In addition, your hotel's heating and cooling will become more efficient. This will allow you to lower your energy bills, while giving your guests a comfortable environment to relax in.
They even improve your security at no extra cost.
If you still need convincing, here are some of our customer testimonials for you to browse through. You will see what many of our satisfied customers have to say about us.
In case you need more information about our secondary glazing products, you can see a complete list of our styles and options in our online Granada brochure.
For help and advice, you can always contact a member of our team and get information about the kind of glass and window type that would be most suitable for you.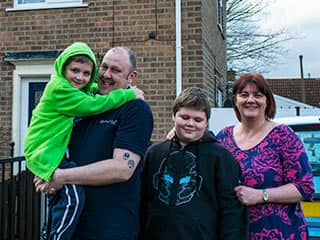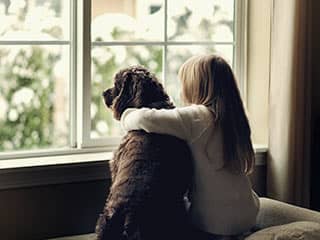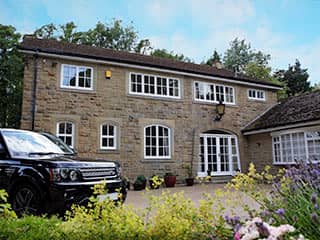 Request a Free Secondary Double Glazing Quote – 2 Simple Steps