Is noise breaching your windows a problem? Are your windows letting in cold draughts? Granada's secondary glazing will help.
Granada's Secondary Glazing is Discreet, Durable and Functional. Secondary glazing is a stylish and cost effective way of increasing both acoustic and thermal performance. 
Homeowners install secondary glazing to combat 2 main issues, acoustic and thermal performance. The installation of secondary glazing boasts a great number of benefits and can be installed within all house types even Grade I and Grade II listed buildings. Our customers receive an 80% reduction in noise breaching the primary window and up to 65% reduction in heat loss.
Secondary glazing is often used in conjunction with single, double, and triple glazed uPVC or timber windows. Our products are manufactured in house at our 40,000 square feet manufacturing facility.
As our products are powder coated and manufactured in house we can ensure total quality, short lead times and the highest performing product available.
Made from durable aluminium and available in over 200 RAL colours our systems are discreet, functional and come with a 5 year warranty on frames and glazing and a 2 year warranty on moving parts.
The installation of secondary glazing within conservation areas is advised by Historic England as the installation does not change the original fabric of the building.
For more information regarding secondary glazing's use within conservation areas or Grade I and Grade II listed properties please speak with us directly or alternatively, click here: Secondary Glazing and Listed Properties.
Benefits of Secondary Glazing:
Reduce Noise levels by up to 80%
Easy to Install, DIY or Installed by tradesman
Reduce heat loss through existing window by up to 65%
10% more heat efficient than double glazing
Can be installed within conservation areas
Available in over 200 RAL colours
Arched frames
Delivery 10 days of order
5 year warranty (FENSA warranty of installers)
Frequently Asked Questions
To what extent will secondary glazing reduce the sound pollution in my home?
Correctly specified and installed, secondary glazing will acoustically outperform all other types of glazing. It is not uncommon to see secondary glazing where double or triple glazing is installed. To achieve up to an 80% acoustic performance Granada advise the specification of acoustic glass and an air cavity no less than 150mm – 200mm glass to glass.
Reports indicate that a passing diesel bus often creates 85dB of noise. Correctly installed, Granada's secondary glazing can reduce noise levels by 54dB, a reduction of 54dB will reduce the noise level to 31dB which is the equivalent to a whisper.
What does the installation process consist of for secondary glazing?
Secondary glazing is installed to the interior side of the room creating little to no mess. Often installations can be completed within 30 minutes to 1 hour. To view the installation of secondary glazing please visit our video library web page: VIDEO LIBRARY
We work closely with over 500 national homeowner/trade customers who will make an appointment to measure and install at your convenience. For the DIY market, Granada can supply secondary glazing as supply only where installations videos and what measurements you need to take can be viewed here.
Will I lose the functionality of my windows?
Granada's secondary glazing is available in many styles complimenting all window types. We have a range of windows that slide horizontally and vertically for easy access and cleaning.
Our hinged unit operates on a hinge mechanism that can be placed on the side of the window for conventional opening or on the top or bottom dependent upon your requirements. Other window styles include fixed windows or lift outs which can easily be lifted out of the frame.

Available in 200 RAL colours and suitable for all window styles our homeowner products include horizontal, vertical sliders and other bespoke secondary glazing windows. Working across the UK Granada's secondary glazing products relieve noise, thermal and security issues that our customers face.

Sound Insulation
Secondary glazing offers the most effective sound insulation – significantly outperforming double glazing. From noisy roads to noisy kids, our windows can reduce noise levels by up to 80%

Thermal Insulation
Substantially improves the thermal insulation of existing single-glazed windows – reduces heat loss through the window by around 65% – around 10% more than double glazing.

Increased Security
Secondary windows offer an affordable, discreet, highly effective solution to enhancing building security. No external access is required, ideal for multi-storey buildings.

Value
Granada secondary glazing will complement your home, providing maximum benefits and years of trouble-free service, specified and designed for thermal and sound insulation.

Retain Character
As the Granada range is slim line and discreet it has been specifically designed for listed building windows, conservation areas and heritage properties.

Condensation Solution
Where condensation is a major issue, we often specify secondary glazing with balanced trickle ventilation. This provides a simple, cost-effective, and permanent solution.
Successful glazing is about so much more than glass. Windows define a building bringing light in and keeping the outside world at bay.
Granada is the largest manufacturer and supplier of aluminium secondary glazing within the UK. Through our extensive homeowner and trade installation network we service the entire UK from coast to coast.
Granada's aluminium secondary glazing is available in over 200 RAL colours to suit all tastes and preferences. With a wide variety of window styles and speciality glasses we can cure your acoustic or thermal issues.
Secondary glazing is now discreet and functional giving you access to your primary windows when cleaning or maintenance is required. Manufactured from durable aluminium our products provide years of robust, trouble-free service.
Our confidence in our products is backed up by an industry-leading five year warranty on frames and glazing and two year warranty on moving parts.
Granada products not only provide excellent thermal and noise insulation, our choice of finishes and styles have a discreet, unobtrusive finish that is sympathetic to the surroundings and most existing window styles.
Our local partners cover the whole of the UK and we pride ourselves on the knowledge and backup we provide.
Convinced? Just take a look at the many testimonials, thank you letters and messages of support we receive. View customer testimonials.
For more information regarding our secondary glazing products and the styles that are available please download Granada Brochure.
Alternatively, please speak with our dedicated customer care team who will be able to advise which window style and glass type will give you the best performance.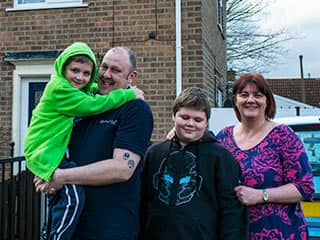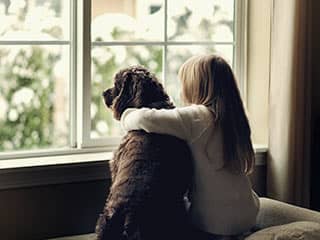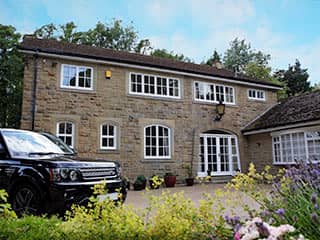 Request a Free Quote – 2 Simple Steps