If noise from cars, trains and planes are a problem or if your windows are letting in cold draughts, Granada's secondary glazing will help
Granada's Secondary Glazing will make your home Peaceful, Warm and Secure. Secondary Glazing is a discreet internal window that is installed in conjunction with your primary window. It is often found within period properties and homes that want to increase both acoustic and thermal performance substantially.
We offer a wide range of secondary glazing styles to complement all homes and window types. Granada's secondary glazing can give you full access to your primary window for cleaning, general maintenance and ventilation where the slimline profile is both durable and unobtrusive.
When you take advantage of secondary glazing, you enjoy all the benefits that come with an extra layer of insulation. This cuts down on heat transfer, which means that your home stays warmer in the winter and cooler in the summer. But it also insulates against sound and enhances the security of your property.
Granada Glazing is the UK's largest manufacturer and supplier of bespoke aluminium secondary glazing. We have partnered with trusted trade installers and local window companies to supply and install our range of secondary glazing products. Our dealer network covers the whole of the United Kingdom and Ireland and is trained to offer the very best acoustic and thermal solutions.
All our products are manufactured on calibrated CNC machinery. This ensures optimum performance and where products are rigorously tested for quality before they leave our manufacturing facility. Our unique window frames can be powder coated in over 200 RAL colours and are made from durable aluminium.
For total peace of mind, Granada's secondary glazing is backed up with an industry-leading 5-year warranty on frames and glazing and 2 years on moving parts. To find out more about our range of bespoke secondary glazing, or to find your local installer, please speak to our friendly customer care team by completing request a quotation.
For more information regarding secondary glazing's use within conservation areas or Grade I and Grade II listed properties please speak with us directly or alternatively, click here: Secondary Glazing and Listed Properties.
Secondary Glazing Benefits
80% Quieter
Secondary glazing offers the most effective sound insulation – significantly outperforming double glazing. From noisy roads to noisy kids, our windows can reduce noise levels by up to 80%
65% Wamer
Substantially improves the thermal insulation of existing single-glazed windows – reduces heat loss through the window by around 65% – around 10% more than double glazing.
Increased Security
Secondary windows offer an affordable, discreet, highly effective solution to enhancing building security. No external access is required, ideal for multi-storey buildings.
Value for Money
Granada secondary glazing will complement your home, providing maximum benefits and years of trouble-free service, specified and designed for thermal and sound insulation.
Designed for Conservation
As the Granada range is slim line and discreet it has been specifically designed for listed building windows, conservation areas and heritage properties.
Decrease Condensation
Where condensation is a major issue, we often specify secondary glazing with balanced trickle ventilation. This provides a simple, cost-effective, and permanent solution.
A Colour Range to Complement Your Home
To suit all tastes and preferences, Granada's secondary glazing can be powder coated in over 200 RAL colours. Matching the colour of your home allows secondary glazing to blend seamlessly into your rooms aesthetic. The slimline frames are easily maintained where the powder coating is applied to a marine standard which protects the aluminium frame.
To offer enhanced thermal performance, our secondary glazed systems have an FSC compliant timber surround. This timber surround makes installation simple and acts as a thermal barrier between the plaster line of the wall and the aluminium profile.
Our secondary glazed systems are installed with quality hardware ranging from handles, spiral balances and durable brass rollers. This hardware teamed with durable aluminium frames will ensure years of trouble-free function and will create a Peaceful, Warm and Secure home.
Secondary Glazing Designed for your Home
Available in 200 RAL colours and suitable for all window styles our homeowner products include horizontal, vertical sliders and other bespoke secondary glazing windows. Working across the UK Granada's secondary glazing products relieve noise, thermal and security issues that our customers face.
Noise Reducing Secondary Glazing
Frequently Asked Questions
To what extent will secondary glazing reduce the sound pollution in my home?
Correctly specified and installed, secondary glazing will acoustically outperform all other types of glazing. It is not uncommon to see secondary glazing where double or triple glazing is installed. To achieve up to an 80% acoustic performance Granada advise the specification of acoustic glass and an air cavity no less than 150mm – 200mm glass to glass.
Reports indicate that a passing diesel bus often creates 85dB of noise. Correctly installed, Granada's secondary glazing can reduce noise levels by 54dB, a reduction of 54dB will reduce the noise level to 31dB which is the equivalent to a whisper.
What does the installation process consist of for secondary glazing?
Secondary glazing is installed to the interior side of the room creating little to no mess. Often installations can be completed within 30 minutes to 1 hour. To view the installation of secondary glazing please visit our video library web page: VIDEO LIBRARY
We work closely with over 500 national homeowner/trade customers who will make an appointment to measure and install at your convenience. For the DIY market, Granada can supply secondary glazing as supply only where installations videos and what measurements you need to take can be viewed here.
Will I lose the functionality of my windows?
Granada's secondary glazing is available in many styles complimenting all window types. We have a range of windows that slide horizontally and vertically for easy access and cleaning.
Our hinged unit operates on a hinge mechanism that can be placed on the side of the window for conventional opening or on the top or bottom dependent upon your requirements. Other window styles include fixed windows or lift outs which can easily be lifted out of the frame.
Successful glazing is about so much more than glass. Windows define a building bringing light in and keeping the outside world at bay.
Granada is the largest manufacturer and supplier of aluminium secondary glazing within the UK. Through our extensive homeowner and trade installation network we service the entire UK from coast to coast.
Granada's aluminium secondary glazing is available in over 200 RAL colours to suit all tastes and preferences. With a wide variety of window styles and speciality glasses we can cure your acoustic or thermal issues.
Secondary glazing is now discreet and functional giving you access to your primary windows when cleaning or maintenance is required. Manufactured from durable aluminium our products provide years of robust, trouble-free service.
Our confidence in our products is backed up by an industry-leading five year warranty on frames and glazing and two year warranty on moving parts.
Granada products not only provide excellent thermal and noise insulation, our choice of finishes and styles have a discreet, unobtrusive finish that is sympathetic to the surroundings and most existing window styles.
Our local partners cover the whole of the UK and we pride ourselves on the knowledge and backup we provide.
Convinced? Just take a look at the many testimonials, thank you letters and messages of support we receive. View customer testimonials.
Alternatively, please speak with our dedicated customer care team who will be able to advise which window style and glass type will give you the best performance.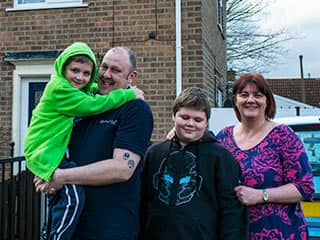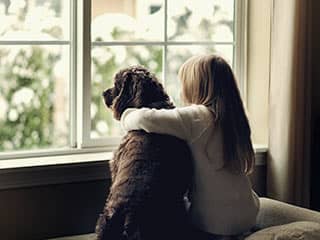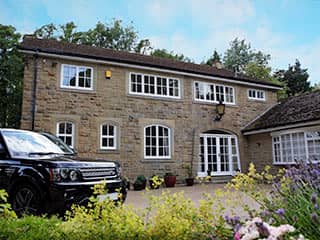 Request a Free Secondary Double Glazing Quote – 2 Simple Steps