Secondary Glazing DIY Kits
Secondary Glazing DIY Kits
Secondary Glazing DIY Kits is available in a wide range of styles and colours. Our styles will accommodate any sized window and can be installed in less then 1 hour.
As we manufacture in the UK our secondary glazing can be delivered within a 10 day lead time. Our secondary glazing is supplied in either a kit for suitable for DIY or we can arrange to have the secondary glazing installed.
For convenience and ease of install our secondary glazing is provided as a glazed unit. In addition to this we recommend a wooden sub-frame which makes the product even easier to install. Our customers benefit from up to a 80% reduction in noise levels and up to 60% reduction in heat lost through your existing windows.
Benefits of Secondary Glazing:
Our range of DIY secondary double glazing is ideal for those wanting to create a home that is quiet and tranquil. It can reduce noise levels by up to 80%, ensuring it creates the perfect environment for you to unwind and relax in.
Easy to install, our variety of secondary glazing kits can easily be installed by a tradesman. Alternatively, you can get DIY secondary double glazing kits, perfect for installing yourself at home. Take a look at our range of DIY secondary glazing kits.
If your existing windows are worn out, you could be suffering from heat loss, making your home colder than usual and more uncomfortable. Our DIY secondary double glazing is designed to effectively reduce heat loss by up to 65%.
Not only does your new secondary glazing kit reduce heat loss, it also makes your home 10% more heat efficient than relying on sealed double glazing units. This means you can create a comfortable home that is perfect for entertaining guests in.
Unlike most home improvements, with our DIY secondary glazing, you can be within conservation areas to benefit from it. Make your home warmer with our secondary glazing kits.
To ensure you are getting the perfect product that matches the aesthetics of your home, you can choose from a range of stunning colours. With over 200 RAL colours, you can make sure you are getting a personalised DIY secondary glazing kit.
As well as a range of over 200 stunning RAL colours to choose from, you can also opt for arched frames with your secondary glazing kits. This gives them a more bespoke feel, creating the perfect frame for your window.
We pride ourselves on offering our customers with products that they can install quickly and easily, which is why we are proud to tell our customers we offer a fast delivery time of 10 days from ordering. Get your order on time and on budget.
We provide products that you can rely on, however, for greater peace of mind, we offer a 5 year warranty with all our DIY secondary double glazing. This warranty is a FENSA warranty of installers.
DIY Secondary Glazing Products
Horizontal Sliding Secondary Glazing
This type of glazing option is becoming one of our most popular choices due to it being multi-functional and suitable for use on period properties and listed buildings. Our Horizontal Sliding Secondary Glazing comes in a range of configuration options for you to choose the best fit for your home.
---
Secondary Glazing Sash Windows
One of our thermally efficient options, the Secondary Glazing Sash Window is perfect for use on a listed property and carries a host of benefits. Sitting discreetly inside the building, the outside of your listed building is sure to not be affected. Working in the same way as a sealed double glazing unit, our secondary glazing sash window is perfect for retaining heat.
---
Lift Out Secondary Glazing is perfect for insulating windows that you need access to. While still getting the same benefits as our other secondary glazing units, our lift out secondary glazing unit utilises a removable unit to ensure it seals off the window while it is not in use. With tough glass and thin frames, it is easy to remove this secondary glazing panel.
---
Fixed to the interior side of the window, our Fixed Secondary Glazing unit is ideal for those looking to reduce the noise in their home, whilst maintaining a high aesthetic appeal. You will also notice an increase in the thermal efficiency of your window, as you will get a warmer, more comfortable property.
---
Hinged Secondary Glazing Windows
If you like the sound of our Lift Out Secondary Glazing, but want your unit to remain attached, our Hinged Secondary Glazing Windows are perfect for you. This makes for easy ventilation in the summer and a more thermally efficient home in the winter. You can choose from having the hinges on the left or right for a personalised feel.
Find Out More About Our DIY Secondary Double Glazing
To hear more about the range of stunning secondary double glazing kits we have, get in touch with us today. You can call us on 0845 900 3899 to talk to our experts today. They will give you all the essential information and talk you through the variety of options we have. Talk to us today to hear more. Alternatively, send us an email using the contact form below. We will be happy to get back to you as soon as possible, providing detailed answers to your questions, whilst ensuring you are being given advice on the best secondary glazing kit for your situation. Send us an email and take the first steps to get your secondary double glazing kit today.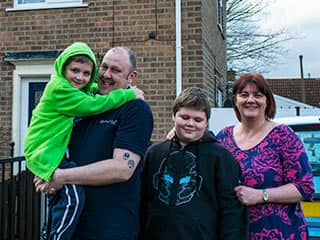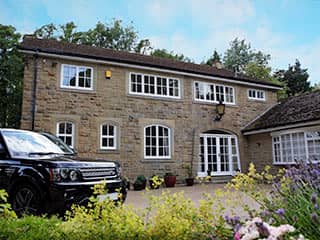 Guests at the Eden Locke Hotel, a design-led aparthotel in the heart of Edinburgh, can enjoy a quiet and comfortable stay thanks to secondary glazing designed and installed by specialists Granada Glazing.
Sensitive restoration of this fine 1790s building in Scotland's capital city has created Mode Aparthotel Edinburgh offering 82 contemporary, stylish studios, one and two-bedroomed apartments.
Granada Glazing's aluminium secondary glazing was specified to attenuate external noise and create a quieter, more comfortable experience for patrons in the 334 individual custom finished guest rooms and 39 new luxury suites.
Request a Free Secondary Glazing Quote – 2 Simple Steps