Secondary Glazing Cost
Guaranteed to Keep your Property Warm while Keeping A Beautifully Aesthetic Home.
Speak with Granada
Find out the Secondary Glazing Cost for your Home. Help Improve the Energy Efficiency and Performance of your Property.
How much does Secondary Glazing Cost?
The Secondary Glazing cost for enhancing your home can cost as little as £350 per window, depending on the design and size. The price of secondary double glazing can differ from property to property.  
Here at Granada, we offer a free online quote service so you can get an instant price for secondary glazing from local installers.
Secondary Glazing Window Prices
Secondary glazing cost differs depending on the style of the windows you choose. Fixed is generally the most affordable option, with lift out options sitting somewhere in the middle. Hinged and sliding secondary glazing cost more, but also the more popular options.
Fitting your home with secondary glazed windows can help to reduce your heating bills, improve thermal efficiency, reduce noise pollution and increase security.
The installation of secondary glazing will help you save money in the long run. We use a market leading design in our products to ensure you get the best product for your property. We offer competitive secondary glazing costs.
Secondary Glazing Cost vs Performance
We have outlined the main benefits of choosing secondary glazing for your property to help you see how the performance of secondary glazed windows helps to improve your home with long term benefits. The cost of secondary glazing massively outweighs the long term benefits and improved performance of your property.
The installation of secondary double glazing is the perfect solution to your home if you have a listed or Heritage property. This is because it keeps the external aesthetics of your property while offering all the additional benefits of double glazing. A win-win solution for your property.
While the secondary glazing cost may seem like a big spend, it is an investment that allows your property to improve throughout time with the enhanced performance of your home or property.
Benefits of Secondary Glazing

Increased Sound Insulation
The second layer of the window acts as a physical barrier to outside noises. It can block external noise pollution by up to 80% keeping your home more peaceful. An ideal solution in busy areas, office blocks or properties with main roads near.

Increased Thermal Efficiency
The most significant, benefit of secondary double glazing is the increased thermal efficiency of your property. Watch as your heating bills reduce after the installation of these windows, helping you save money. You can enjoy up to 65% reduction in heat loss through your windows.

Increased Security
The added layer of the window increases the security of your home with an external barrier to the exterior of your property. This offers a discreet and secure solution to the security of your home. This gives you the peace of mind you need in your home.

Increased Property Value
Adding a vital layer of insulation to your property adds value. These new, secondary glazed windows will improve the properties performance and reducing draughts. This makes the property more desired and cost-effective.

Aesthetic Appeal
You keep the aesthetic appeal of your property with the addition of secondary double glazing. This is ideal for listed properties and properties that need planning permission to make external changes.

Condensation Solution
Our secondary glazing can be explicitly designed to help with ventilation and solve your condensation problems. Secondary double glazing is the ideal solution to solve this common problem within your home.
DIY Secondary Glazing
To lower the secondary glazing cost, there is an option to do DIY Secondary Glazing in your property yourself. However, this option can be more time consuming and we would recommend finding a local installer who can fit the secondary windows for you at a competitive price. If you would like to find a local installer simply start a quote online and we can put you in touch.
What is Secondary Glazing?
Secondary Glazed Windows is the addition of a second, internal window that sits against the existing window. There are many benefits of installing secondary double glazing into your home, both aesthetically and performance wise.
Secondary double glazing is the perfect addition to any listed property or properties that struggle to maintain planning permission.
We offer six main designs: Bespoke Designs, Hinged, Fixed, Lift Out, Horizontal Sliding and Vertical Sliding which are all growing in popularity with their outstanding benefits.
While there isn't currently a central body that certifies secondary double glazing installations, Energy Saving Trust does recognise secondary glazing as an efficient way to improve your properties performance.
What does Secondary Glazing Cost?
We have designed a free secondary glazing cost quoting tool so you can get an online price for your windows. This takes just a couple of minutes, giving you a price in no time.
Finding the correct product and installer for your windows can now be hassle free. We will put you in touch with your trustworthy local installers to give you the most cost-effective price.
Request your Free Quote Now!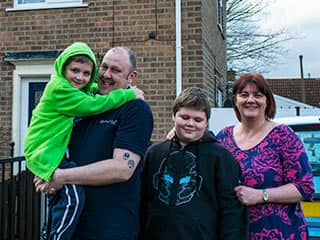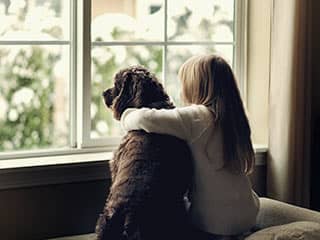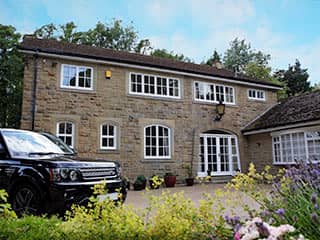 Request a Free Secondary Double Glazing Quote – 2 Simple Steps