Secondary Glazing Sash Windows

Vertical sliders are used in conjunction with traditional box sash windows. A tilt in option is available which enables both panels to individually tilt into the room for easy cleaning.
Secondary Glazing Sash Windows for Heritage and Modern Properties
Secondary glazing sash windows are the perfect, thermally efficient, solution for owners of heritage homes. This is a vertical sliding secondary glazing that fits on the inside of a vertical sliding sash window to help improve its heat performance.
Listed properties often find that they are unable to replace their sash windows with modern double glazing. This is because it can affect the traditional outer appearance of these buildings. Secondary glazing sash windows, on the other hand, sit discreetly on the inside. They function in the same way as double glazing but without impacting the façade.
In addition, our modern secondary glazing sash windows offer a number of great benefits befitting a modern home. As a result, they aren't just perfect for heritage properties but also modern buildings that want that vintage look which only sash windows provide.
What are Some of the features of Secondary Glazing Sash Windows?
As mentioned before, secondary glazing sash windows are perfect for improving the thermal performance of any property. In fact, our vertical sliding secondary glazing will give you up to a 65% reduction in heat loss.
Moreover, you can also reduce the amount of noise you get inside the property. For educational institutions and hotels where a peaceful environment is desired, our secondary glazing can provide up to an 80% decrease in noise pollution.
If you simply seal the windows shut, you can increase the amount of moisture inside the building. This can lead to condensation and, consequently, mould and mildew. Secondary glazing sash windows, on the other hand, takes ventilation into account. As a result, your property retains the warm and comfortable temperature without leading to unhealthy damp.

65% reduced heat loss
Using 4mm toughened Low E glazing, with 80mm glass-to-glass optimum U Value: 1.868 W/m2K

80% noise reduction
Using 6.4mm acoustic laminate glazing, with 200mm glass-to-glass optimum Noise Reduction: 53dB (Rw)
Easy Usability with Secondary Glazing Sash Windows
Secondary glazing sash windows are designed especially for vertically sliding windows where regular hinged panels aren't suitable. In fact, these are specifically modelled along the same lines. There are two secondary sashes, one above the other, securely retained in their outer frame.
The vertically sliding secondary glazing is supported by robust spring balances. What these do is provide ease in opening and closing.
In addition, the spiral balance system supports the weight of the secondary sashes. As a result, these secondary glazing sash windows are quite suitable for larger sash windows as well.
Another excellent feature vertical sliding secondary glazing offers you is the tilt-in facility. This feature allows each secondary sash to be independently released from the outer frame. It can then be pivoted inwards through almost 180°. As a result, you will find it as easy to clean the outside of the glass as it is to clean the inside.
Additionally, the sight lines of secondary glazing sash windows are designed to match traditional sash windows. The sashes are also easily moved up and down with the weights supported by the balance system.
Secondary Glazing Sash Windows Tailored to Your Needs
Our secondary glazing is designed to give you the look and the qualities that you value the most. This is why our secondary glazing sash windows can be customised to your needs perfectly. In fact, our local partners will even ensure that they are delivered and installed at the time most convenient for you.
We offer you a full spectrum of RAL colours that you can pick from, to get vertical sliding secondary glazing that matches your home. Match them with your décor to get a stylish feature, or have them blend with your window frames so they are unobtrusive.
Additionally, you can also choose the kind of glazing you want. We offer a range of 4mm-8.8mm glazing that will fulfil your thermal requirements as well as helping you reduce the noise in your home.
You can even decide whether you want them face-fixed or reveal-fixed, based on your preference. The best part is, our innovative secondary glazing sash windows are designed to be extremely easy to clean.
Since all our windows come with a 5-year guarantee, you get complete peace of mind, knowing that your secondary glazing sash windows will perform exactly as promised.
Features & Options of Bespoke Windows
All windows come with a five year warranty on frames and glazing.
Our local partners can deliver and install at your convenience.
Aluminium frames can be finished in the full range of RAL colours.
Glazing can be specified from 4 - 8.8mm, to meet thermal and acoustic demands.
Cleaning and maintenance is made simple with easy to lift out panels.
Windows can be face-fixed or reveal-fixed, to suit your preference.
Secondary Glazing Sash Window Prices
If you want secondary glazing sash windows for your property and are looking for prices, get in touch with us for a no-obligation quote.
Our expert team will be happy to discuss your needs and specific requirements to give you a tailored quote. They will also answer any questions you may have about our range of secondary glazing and the options you have.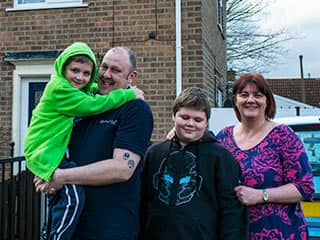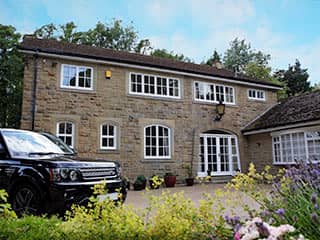 Request a Free Quote – 2 Simple Steps