What is Fixed Secondary Glazing?
Fixed secondary glazing is an independent window that is fitted on the interior side of the existing window. The purpose is to provide significant noise reduction, improved thermal performance and enhanced security. An insert panel is attached to the existing pane and can be fixed permanently into position on a window or door then it is trimmed and sealed all around the edges.
Available in several different styles and single or double glazed aluminium profiles, fixed secondary glazing has a number of configurations to choose from. It is fitted in a way that is easy to maintain and clean, with exceptional functionality and performance.
Note: Neither of these types of secondary glazing units is suitable for fire escape applications.
Panel Options for Fixed Secondary Glazing
Why Add Fixed Secondary Glazing to my Home?
By adding fixed secondary glazing to your home, you're investing in a simple and stylish solution that adds a slim-line window in a discreet and elegant manner. The external appearance of your home is not affected by installing fixed secondary glazing making it a subtle upgrade. The lightweight and durable nature of our fixed secondary glazing is virtually maintenance free, without you needing to spend time or money on their upkeep.
It's a popular home improvement project to undertake as it suits any property type and heightens the security of your home. Security is a priority for the majority of homeowners in the UK and our fixed secondary glazing can assist in deterring potential intruders and make it more difficult to break-in.
Fixed secondary glazing is designed to insulate your home and reduce external noise. Available in single or double glazed options you have the option to select any RAL colour you need to have them complement the aesthetic of your home. Whether you want a subtle shade to blend in with your current surroundings or you'd like a colour that will make a statement and stand out, the possibilities are endless.
Clear Benefits of Fixed Secondary Glazing

65% reduced heat loss
Substantially improves the thermal insulation of existing single-glazed windows.

80% noise reduction
Secondary glazing offers the most effective sound insulation – significantly outperforming double glazing.
Maximum Frame Sizes for Fixed Secondary Glazing
Features of Secondary Glazing Sash Windows
5 Year Warranty
All windows come with a five-year warranty on frames and glazing.
Local Delivery
Our local partners can deliver and install at your convenience.
Choose From 200 Colours
Aluminium frames can be finished in the full range of RAL colours.
Bespoke Range of Glass
Glazing can be specified from 4 - 8.8mm, to meet thermal and acoustic demands.
Simple to Maintain
Cleaning and maintenance is made simple with easy to lift out panels.
Discreet Installation
Windows can be face-fixed or reveal-fixed, to suit your preference.
Fixed Secondary Glazing for Residential and Commercial Buildings
Secondary glazing is suitable for both residential and commercial buildings. If you're unable to alter or replace the primary windows because it's not possible or cost-effective, our secondary glazing system is the ideal solution. Listed buildings, properties within a conservation area and heritage homes may well benefit from our fixed secondary glazing that leaves the existing windows intact whilst modernising the windows and bringing excellent benefits.
Fixed secondary glazing works hard to minimise the build-up of condensation which can lead to mould or mildew issues over time. You can be confident that your home will no longer suffer with draughts and you'll be able to maintain a warm and comfortable temperature all year round. The waterproof sealing will make sure your home is always dry and ensures that your windows can withstand even the most adverse weather conditions.
Fixed secondary glazing is often installed to help insulate the property to improve the thermal efficiency which helps lower energy costs and your carbon footprint. This makes it an eco-friendly choice that can help contribute to a greener environment.
Another benefit of fixed secondary glazing is the noise reduction it provides, especially convenient for homes near busy roads, industrial areas or airports. You'll enjoy a more peaceful environment that all of the family can enjoy.
If you choose Granada for your fixed secondary glazing you will benefit from a five year warranty on all frames and glazing giving you peace of mind about the durability and long lifespan that your new windows will provide. Our local partners can deliver and install your fixed secondary glazing at your convenience and will be able to answer any questions you may have during the process.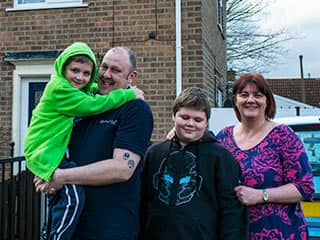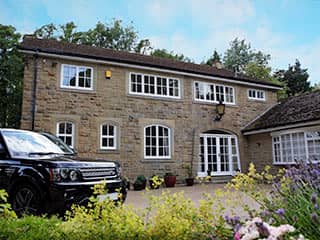 Request a Free Secondary Double Glazing Quote – 2 Simple Steps
Fixed Secondary Glazing Prices
You can get a free no-obligation quote for your fixed secondary glazing needs or get in touch with our expert team to find out more information.
We will be more than happy to discuss your requirements and specifications in order to provide you with an accurate and relevant quote. If you have any questions or queries simply get in touch with our expert team who will happily talk you through our range of fixed secondary glazing options.