Horizontal sliders provide easy access for cleaning and ventilation, they are suitable for treating most window types. Available with 2, 3, 4 or 5 sliding sashes (panels).
What is Horizontal Sliding Secondary Glazing?
Horizontal sliding secondary glazing is extremely popular due to it being multi-functional and a perfect fit for all property types and styles. Whether you own a period property, listed building or a character cottage, our secondary glazing solutions will complement them all. It is the most commonly used type of secondary glazing and ensures high levels of security whilst achieving durability and a long-lasting lifespan. It is particularly useful when replacement windows are not needed or if your home is within a conservation area as they offer a discreet and subtle upgrade.
Our horizontal sliders are an ideal choice for high rise and low level commercial and residential properties as well as heritage homes. The versatile nature of the secondary glazing solution makes it a cost-effective and worthwhile investment. It is an affordable home improvement solution which you'll be able to enjoy for years to come.
What are the Benefits of Horizontal Sliding Secondary Glazing?
Adding horizontal sliding secondary glazing to your home will mean that you benefit from increased insulation, excellent sound reduction and more. They can be added to a range of windows such as casement, hinged or any window that has vertical bars. We can discuss your exact requirements and specifications, coming up with the best way to install secondary glazing to your home.
Available in a wide range of sizes with a choice of configurations to tailor your horizontal sliding secondary glazing to your needs, you'll find that we can create the perfect fit. Available in two, three, four or give panels, the sashes can be completely removed when you need to clean and maintain the existing window. Because the sashes are fitted with brass rollers, it ensures a smooth sliding action making them easy to use. You won't have to worry about spending time or money on their upkeep, simply give the windows a wipe down from time to time to keep them in optimum condition.
Our horizontal sliding secondary glazing allows easy access to the primary windows for ventilation and each individual secondary glazing panel can be lifted up into the top of the outer frame and then swung inwards to facilitate removal. This allows access for cleaning and maintenance.
Horizontal sliding secondary glazing has been proven to eliminate draughts, increase thermal efficiency and improve the security of your home. You can add further hardware accessories and options such as specific locks and handles to increase the security further. Our horizontal sliding secondary glazing results in a warm, secure and quiet double glazing solution that will make all the difference.
Our horizontal sliding secondary glazing can help you to achieve thermal efficiency in your home, making it warmer for longer. This means your home will remain at a consistent and comfortable temperature reducing your reliance on central heating and helping to keep your energy costs low. This in turn decreases your carbon footprint, making it an eco-friendly upgrade and helping you contribute to a greener environment.
When you fit horizontal sliding secondary glazing you'll find that you no longer suffer with condensation issues which is usually the cause of mould and mildew. Secondary glazing keeps moisture out keeping your home warm and dry. The weathertight seals mean that your windows can withstand even the most adverse weather conditions that we often get in the UK.
You can enjoy peace and quiet when you add horizontal sliding secondary glazing due to the sound insulation that it provides. Proven to reduce outside sounds from traffic, airports, schools, built up areas and more, you'll find your home is a more serene place to be no matter where you live. You can enjoy tranquillity in every room of your home.
Secondary glazing increases your homes security, creating an obstacle for intruders and making it incredibly difficult to break-in. This gives you the peace of mind you need when it comes to your family and home being safe.

65% reduced heat loss
Using 4mm toughened Low E glazing, with 80mm glass-to-glass optimum U Value: 1.868 W/m2K.

80% noise reduction
Using 6.4mm acoustic laminate glazing, with 200mm glass-to-glass optimum Noise Reduction: 52dB (Rw).
Horizontal Sliding Secondary Glazing
Features & Options of Bespoke Windows
All windows come with a five year warranty on frames and glazing.
Our local partners can deliver and install at your convenience.
Aluminium frames can be finished in the full range of RAL colours.
Glazing can be specified from 4 - 8.8mm, to meet thermal and acoustic demands.
Cleaning and maintenance is made simple with easy to lift out panels.
Windows can be face-fixed or reveal-fixed, to suit your preference.
Contact Granada Today for Horizontal Sliding Secondary Glazing
You can get a free no-obligation quote for your horizontal sliding secondary glazing needs or get in touch with our expert team to find out more information.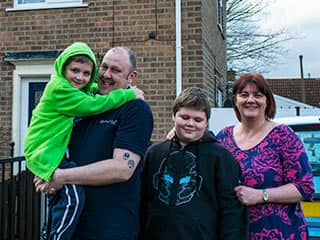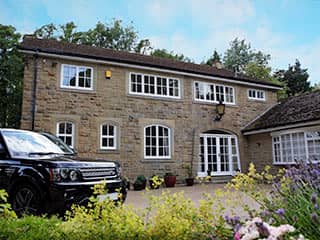 Request a Free Quote – 2 Simple Steps