Features a single handle operation and multi-point locking for enhanced security
Our most discreet secondary glazing product, with 72mm sight lines and no transoms or mullions. Side and base opening is also available with our hinged secondary glazing.
What are Hinged Secondary Glazing Windows?
With no transoms or mullions to spoil the view, our Heritage hinged secondary glazing windows provide a truly unobtrusive glazing system. They retain the character of your existing primary windows, whilst delivering great acoustic performance, enhanced thermal efficiency, condensation control and enhanced security.
Hinged secondary glazing windows are popular due to being suitable for all types of property from modern high rises to period cottages or homes. Secondary glazing is useful for when you have windows that don't need fully replacing so that you can add to them to make them multi-functional.
Heritage hinged secondary glazing units can be supplied with the hinges positioned left or right, or top-hung to suit your existing windows. Hinges can also be butt style to provide 180º/90º opening, plus they're designed to avoid hinge-drop, to ensure maximum durability. This is an extremely advanced secondary glazing system. Our hinged units are capable of supporting up to 120kg in weight, making them a popular choice with many of our commercial clients.
The units are fully square and sealed, whilst a single operating handle (positionable at any height) ensures easy access for large-scale systems. You can add the hinged secondary glazing window to any style of window from casement to hinged, as long as there are vertical bars.
Panel Options for Hinged Secondary Glazing
Why add Hinged Secondary Glazing Windows?
Adding hinged secondary glazing windows to your home will enhance the insulation and thermal efficiency of your home. This is particularly helpful when it comes to saving money on your energy bills and reducing your carbon footprint. In the colder months, your home will remain warm and comfortable no matter the weather, creating an inviting and enjoyable atmosphere.
In the warmer months, you can easily open up your hinged secondary glazing windows to allow in a natural air flow and increased ventilation. You'll be saving on your heating and cooling costs, making it a cost-effective solution.
We have hinged secondary glazing windows with a large range of styles, choices and configurations to result in the perfect fit. You won't have to worry about spending time or money on their upkeep as they are easy to maintain and durable. All of our aluminium frames can be powder coated in up to 150 RAL colours meaning that you have complete choice in how your windows look. Blend them with your existing surroundings or pick a colour to stand out, the option is up to you.
Installing hinged secondary glazing in your home will bring you all the benefits of thermal efficiency and helping you to save money but most importantly it will eliminate issues with condensation meaning you'll no longer need to worry about a build-up of mould or damp. Locking moisture out so that your home remains warm and dry is the sole purpose of our hinged secondary glazing windows. Our hinged secondary glazing can withstand adverse weather conditions such as heavy rainfall and snow, with the water tight seals maintaining the integrity of your windows.
Added to the thermal efficiency is the exceptional noise reduction that comes with installing hinged secondary glazing windows. Your home will be a tranquil and quiet place regardless of whether you live near heavy traffic, built up areas or other causes of noise pollution. This makes quite a difference for your ability to relax in your home.
All of our windows come with a five year warranty on frames and glazing so that you can be sure you're investing in a worthwhile product that is high performance all year round. Our local partners can deliver and install your hinged secondary glazing windows at your convenience, keeping you in the loop at every point in the process.
Clear Benefits of Hinged Secondary Glazing

65% reduced heat loss
Using 28mm double glazed sealed unit, with 80mm glass-to-glass optimum U Value:0.97 W/m2K.

80% noise reduction
Using 6.4mm acoustic laminate glazing, with 200mm glass-to-glass optimum Noise Reduction: 54dB (Rw).
Maximum Frame Sizes of Hinged Glazing
Hinged Secondary Glazing Windows
Features of Secondary Glazing Sash Windows
5 Year Warranty
All windows come with a five-year warranty on frames and glazing.
Local Delivery
Our local partners can deliver and install at your convenience.
Choose From 200 Colours
Aluminium frames can be finished in the full range of RAL colours.
Bespoke Range of Glass
Glazing can be specified from 4 - 8.8mm, to meet thermal and acoustic demands.
Simple to Maintain
Cleaning and maintenance is made simple with easy to lift out panels.
Discreet Installation
Windows can be face-fixed or reveal-fixed, to suit your preference.
Contact Granada Today for Hinged Secondary Glazing
You can get a free no-obligation quote for your hinged secondary glazing window need or get in touch with our expert team to find out more information.
We can talk you through our entire range to make sure you get the perfect secondary glazing solution for your home.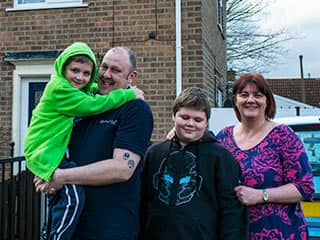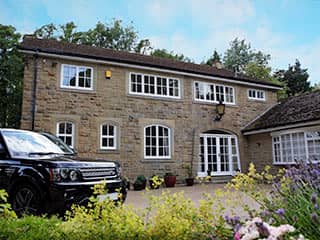 Request a Free Secondary Double Glazing Quote – 2 Simple Steps