Granada's secondary glazing can be locked from the room side to enhance security and safety
Granada's secondary glazing is made from tough aluminium and can be installed with security glass
Secondary Glazing acts as an extra barrier for forced entry
Unlike single glazed windows, secondary glazing is extremely difficult to open from the outside and provides an additional physical barrier against forced entry.
Windows are often seen as the weak point in building security. Secondary glazing offers an affordable, discreet, highly effective solution to help counter this problem. For homes, the benefits are clear. Unlike single windows, secondary glazing is extremely difficult to open from the outside and provides an additional physical barrier against forced entry. Should attempts be made to attack the secondary glazing, the outer glazing can act as a vibration sensitive alarm, thus offering a warning before an attempt to breach the secondary glazing is made.
Frames are made from tough aluminium and securely fixed to resist forcing. The use of cutting tools are deterred through a sophisticated combination of glass, resin and polycarbonate, whilst the risk from the tampering of locks and catches, or removal of the glass or glazed panels, is also negated.
For commercial properties, vulnerable windows that are easily accessible are prime candidates for secondary glazing. Protection is also recommended against industrial vandalism or theft of artistic or commercial items of value.
Organisations involved in religious, medical or education practices, or those in sensitive areas of research and development, also benefit greatly from the added levels of security.
Inherently Strong Secondary Glazing
When you invest in secure secondary glazing, you're creating an additional barrier between your home and the outside world. You'll have a physical obstacle in place between your loved ones and any potential intruders. Enjoy total peace of mind when you invest in secondary glazing to keep your home and your family protected.
Compared to lesser, outdated single glazed windows, secondary glazing is a true enhancement. If you're worried that your home will be less protected without double or even triple glazing, you don't have to be concerned. Highly secure secondary glazing is a strong barrier placed between you and any potential intruders.
What's more, secondary glazing is a more cost-effective way to keep your home secure. For homeowners who are considering updating their existing windows with advanced locking mechanisms, secondary glazing is an excellent alternative. Even without additional locks or security features, the toughened panels are resilient.
Enjoy total peace of mind that your period property or listed building is shielded from potential intruders with secondary glazing's security features. For a listed home or office, you want to keep it safe and preserved for your own wellbeing as well as the aesthetics and heritage of the property. Secure secondary glazing accomplishes this.
Protect Your Period Property With Secondary Glazing
Burglars are opportunistic. If a property looks like it contains something valuable, they'll take their chance without considering who they will be hurting. With a heritage property, it often gives the impression that the occupants will have money and therefore will be a worthwhile target for their unpleasant and illegal actions.
If this is a worry for you, secondary glazing is the ideal security solution. Since you aren't able to use advanced and toughened glazing to replace your authentic windows, you can benefit from the protection afforded to you from an additional panel of glazing.
For many homeowners, burglary is a serious concern. If you've already been a victim, we're sure you'll understand how traumatising it is and how you would do whatever you can to prevent it. That's where secondary glazing comes in and stands out from the rest as a quick, simple, cost-effective and wholly effective way to prevent forced entry attempts.
If you're worried that your period property is at risk from burglary because of its aesthetics, you can enhance its security without compromising its exterior. Our secure secondary glazing is an excellent way to keep you safe without drawing any more attention from the wrong crowd.
Similarly, since secondary glazing is discreet, which is why it is permitted for listed buildings, it does not advertise that there is anything valuable inside. Homeowners can protect their loved ones and belongings without making it obvious that there is something of significant value that needs to be protected.
Discreet secondary glazing affords you the luxury of keeping your home protected without advertising the fact. Therefore, you can enjoy a secure additional barrier between your property and the outside world without you having to notice it either. You can enjoy the seamless aesthetics of your heritage home without compromise as you add a discreet but wholly efficient way of keeping your loved ones and belongings protected.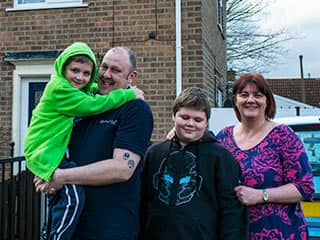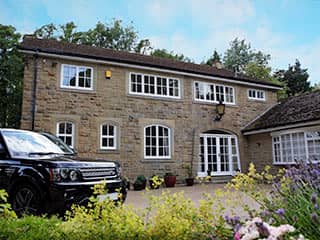 Request a Free Secondary Double Glazing Quote – 2 Simple Steps