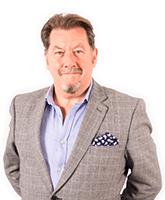 Mike Latham
Commercial Sales Director
24 years' experience within the aluminium window systems industry, Our Commercial Director Mike Latham manages large projects across the UK.
Read more
The Last 15 years developing new business opportunities for our secondary glazing product range via architects specifiers and main contractors.
Working closely with Granada's Partners; BAM Construction, Morgan Sindall, ISG and Kier Construction Mike has managed projects including Bush House – London, Great Northern Hotel – Kings Cross, and Parkinson Building – Leeds
Overseeing the provision of a bespoke turnkey solution package from first stage design through to handover.
CPD seminar presentations and consultative design work with architects and developers to provide effective thermal and acoustic solutions to even the most challenging of our historic buildings stock.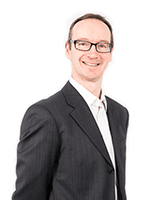 Rob Walton
Business Development Manager – South
With over 10 years' experience as a Specification Sales Manager Rob understands the needs of the Specifier and Architect
Read more
Rob began working within the construction sector at the age of 21. Working closely with Specifiers and Architects he ensures the perfect glazing solution is provided.
Frequently presenting CPD's and aiding Architects is Rob's passion. A recent project Scriptor Court – London needed to ensure a clear visual clarity whilst reducing the overall U-Value. Rob suggested the use of a low iron e glass which would maintain the visual clarity of the glazing project. The final U-Value result was 1.868 W/m2k which was within specification.
Rob mentions "The initial specification is vital to any project. Often the Architect is required to work within tight regulations, this is why understanding the specification is key as it allows me to offer a bespoke glazing package suitable for purpose."

Rich Rutherford
Commercial Sales Manager – North
With a career spanning over 12 years within the glazing industry, Rich brings a wealth of experience of commercial Aluminium glazing to the business.
Read more
Rich began his career as an estimator, however since has undertaken numerous roles within the industry from commercial installations to design and project management. He enjoys working closely with main contractors, architects and local authorities to develop design solutions within budget and to specification across the UK market and in the capital for some of the countries largest construction organisations.
Rich will confidently present CPD's, offering design solutions and technical assistance to all clients which is a fundamental part of building and maintaining client relations.
Working on projects across the UK for some of the countries key construction organisations such as; Morgan Sindall, Bowmer and Kirkland, Beaumont Morgan, Bam and Robertson offering bespoke design solutions to projects such as Strood and Brompton Academies, Outwood Grange Performing Arts building, Enfield Retirement Village and Unite Far Gosford Street to name a few.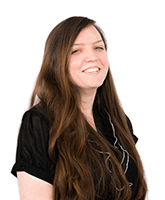 Rebecca Tyson
Commercial Sales
Rebecca has been at Granada for over 4 years, supporting our commercial sales team and contracts management.
Read more
Rebecca is the first point of contact for all commercial enquiries, she is very skilled in assessing client requirements and provides advice and guidance on the full range of secondary glazing specification topics from Thermal, through Acoustic , to Enhanced security.
On a daily basis Rebecca controls the flow and recording of all live project information and is the link between the client and the field sales team in terms of organising site visits and meetings.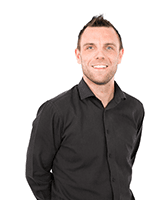 Robert Hebdige
Contracts Manager
10 years experience of Contracts and Project Management, overseeing projects from the point of sale to the point of handover and after sales care.
Read more
Rob has worked on many glazing projects over the value of  £1,000,000. He is a fully qualified draughtsman and produces product specific drawings, organises site surveys and manages installations
Prior project commencement he oversees RAMS to ensure the correct documentation is in place. He works closely with main contractors and quantity surveyors which allows projects to be completed on time, within budget and to specification.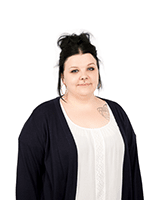 Lauren Jordan
Commercial Estimator
Lauren has worked at Granada for over 4 years, supporting our commercial team as a estimator and order processor.
Read more
Lauren notes "Every project we take on is extremely different; some more complex than others but all equally interesting and fulfilling, I take great pride in the fact that we complete projects to a high standard and within budget."
Lauren often speaks directly with clients providing them with technical information and offering support and advice where required.

Request a Free Quote – 2 Simple Steps