Made from durable aluminium and available in over 200 RAL colours our systems are discreet, functional and come with a 5 year warranty on frames and glazing and a 2 year warranty on moving parts.
We may be the UK's number one manufacturer of bespoke secondary windows, but we don't rest on our laurels.
Homeowners install secondary glazing to combat 2 main issues, acoustic performance or thermal performance. The installation of secondary glazing boasts a great number of benefits and can be installed within all house types even grade I and II listed buildings. Our customers often receive an 80% reduction in noise breeching the primary window and up to 65% reduction in heat loss.
Our vast product range is expertly manufactured and is suitable for all window types. Granada secondary glazing offers access to the primary windows for cleaning and maintenance.
Made from durable aluminium and available in over 200 RAL colours our systems are discreet, functional and come with a 5 year warranty on frames and glazing and a 2 year warranty on moving parts.
Benefits of Secondary Glazing:
Reduce Noise levels by up to 80%
Easy to Install, DIY or Installed by tradesman
Reduce heat loss through existing window by up to 65%
10% more heat efficient than double glazing
Can be installed within conservation areas
Available in over 200 RAL colours
Arched frames
Delivery 10 days of order
5 year warranty (FENSA warranty of installers)

Sound Insulation
Secondary glazing offers the most effective sound insulation – significantly outperforming double glazing. From noisy roads to noisy kids, our windows can reduce noise levels by up to 80%

Thermal Insulation
Substantially improves the thermal insulation of existing single-glazed windows – reduces heat loss through the window by around 65% – around 10% more than double glazing.

Increased Security
Secondary windows offer an affordable, discreet, highly effective solution to enhancing building security. No external access is required, ideal for multi-storey buildings.

Value
Granada secondary glazing will complement your home, providing maximum benefits and years of trouble-free service, specified and designed for thermal and sound insulation.

Retain Character
As the Granada range is slim line and discreet it has been specifically designed for listed building windows, conservation areas and heritage properties.

Condensation Solution
Where condensation is a major issue, we often specify secondary glazing with balanced trickle ventilation. This provides a simple, cost-effective, and permanent solution.
Our Homeowner Products
Available in 200 RAL colours and suitable for most windows our homeowner products include horizontal and vertical sliders, and other bespoke secondary glazing windows.
Successful glazing is about so much more than glass. Windows define a building bringing light in and keeping the outside world at bay.
From the very beginning we have been firmly focussed on the guiding principles of being a trusted advisor as well as the very best manufacturer.
Our aim is to provide the best possible product, together with excellent service. To that end we've been focussed on delivering great quality, value and service to our customers for over 20 years.
No other manufacturer has the wealth of talent, products, experience and support to deliver a better secondary glazing solution to your home.
Whether it's for the added security, condensation control, noise reduction or energy efficiency, our products provide years of robust, trouble-free service.
Our confidence in our products is backed up by an industry-leading five year warranty on frames and glazing and two year warranty on moving parts.
We continually invest in technology and production to ensure you can buy in complete confidence.
Granada products not only provide excellent thermal and noise insulation, our choice of finishes and styles have a discreet, unobtrusive finish that is sympathetic to the surroundings and most existing window styles.
Our local partners cover the whole of the UK and we pride ourselves on the knowledge and backup we provide.
Convinced? Just take a look at the many testimonials, thank you letters and messages of support we receive. We're confident you soon will be.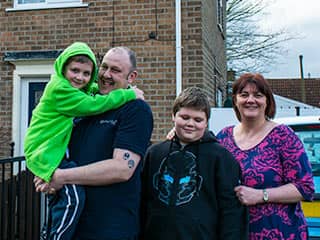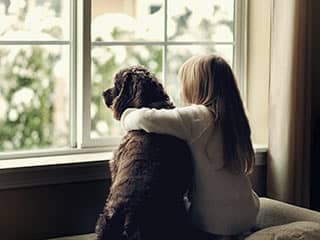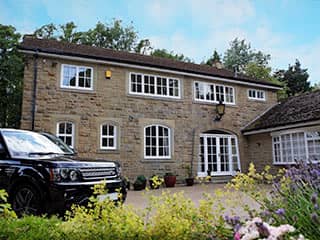 Request a Free Quote – 2 Simple Steps